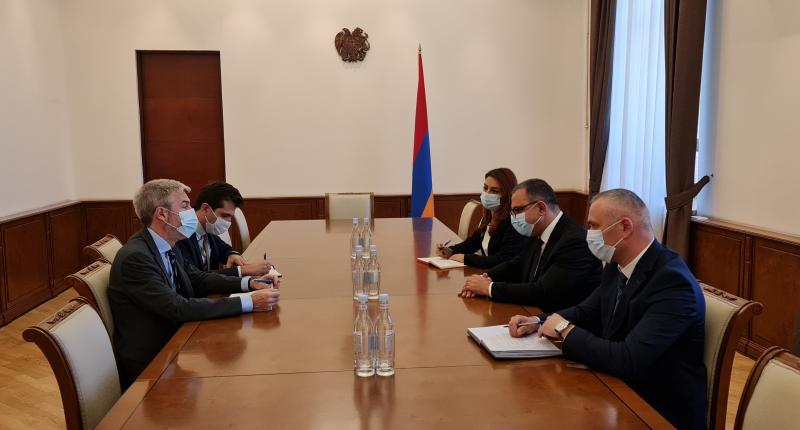 Minister of Finance received the Ambassador of Sweden
The Minister of Finance Tigran Khachatryan received the Ambassador Extraordinary and Plenipotentiary of the Kingdom of Sweden to the Republic of Armenia H.E. Mr. Patrik Svensson.
Minister Khachatryan presented to the Ambassador the RA Government Program for 2021-2026, the priorities prescribed in the coming budget year, as well as a number of issues related to macroeconomic stability, capital expenditure review and tax policy of Armenia.
Expressing gratitude for the reception, Ambassador Svensson, in his turn, highlighted the importance of deepening the cooperation between the two countries, noting that Sweden welcomes the RA Government readiness to implement systemic reforms in Armenia and is committed to continue assisting in the implementation of those reforms.
During the meeting the parties also discussed a wide range of issues related to attracting economic and business investments and the development of relations of mutual economic interest between the two countries in this direction, as well as the establishment of lasting partnership.