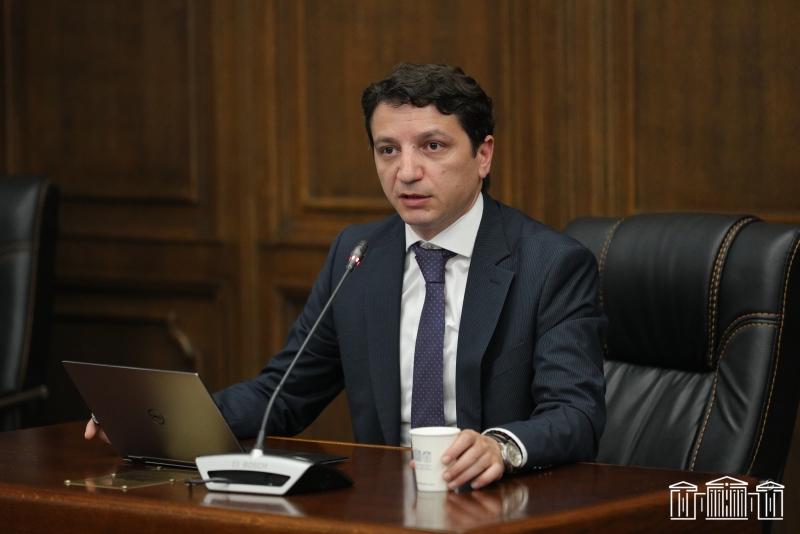 The discussions of the 2022 state budget performance report have commenced in the standing committees of RA NA
On May 29, preliminary discussions of the annual report titled "On the implementation of the 2022 state budget of the Republic of Armenia" commenced during the joint session of the standing commissions of the National Assembly.
The RA Prime Minister Nikol Pashinyan, the President of the National Assembly of Armenia Alen Simonyan and the representatives from the executive and legislative authorities were present at the meeting.
The RA Prime Minister Nikol Pashinyan delivered a speech during which he addressed economic, financial and social indicators.
Vahe Hovhannisyan, the RA Minister of Finance, presented the main directions of socio-economic development and fiscal policy for 2022. He discussed macroeconomic and fiscal developments, as well as provided details on last year's state budget revenues, expenditures, deficit and state debt.